The Flexibility You Need to Finance Your Next Project
As much as you want to renovate your kitchen and add a pergola in the backyard, you may not have the cash up front to pay for such a massive project — especially when you add on additional amenities. And who can blame you? The cost of a luxury remodel or home improvement job can range from as little as $5,000-10,000 to $150,000 or more, depending on what you're looking to accomplish, the cost of materials, etc. This is where flexible financing can help — whether it be to cover the entire cost of the remodel or the portion that exceeds your budget. The problem is that most construction and remodeling contractors don't offer financing.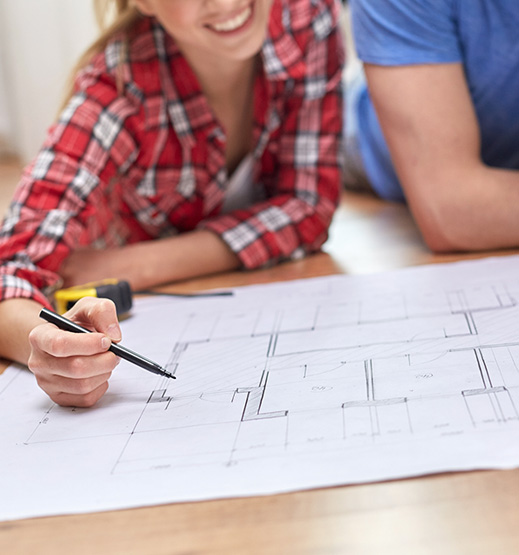 McBride Construction Services in Denton, TX, bucks that trend thanks to our ongoing partnership with Hearth Financing. Simply get pre-qualified for a loan through Hearth by answering a few honest questions without effecting your credit, use that money to pay your contractor, and then make the monthly payments to Hearth.
Loans from $1,000 to $250,000
Terms from 2-20 years
0% interest options available
Zero loan fees
Unrivaled flexibility to get your project down NOW!
At the end of the day, we want to make your next home improvement project as seamless as possible. Financing through Hearth gives you the funds to start that long-overdue home improvement NOW versus putting it off for another few years.
Call McBride Construction Services Today!!
Over the years, we have become the relied-upon expert for any luxury remodel and home improvement need. Rather than call someone else, our clients reach out to us — sometimes four or five times — for various other projects. We love that about our customers, and we will always be there to do the job right – every time.
Don't see a service on here or are unsure if we handle a particular remodeling project? With a quick phone call, we can answer that question. And if it's something we don't do, we'll find someone who can. We take pride in our work. It's really that simple!
"Very satisfied with the final results."
"McBride Construction performed very good work in remodeling our house. Services included painting the whole interior, converting the master bathtub into a bigger shower space, replacing bathroom flooring with new tile, opening up master bedroom and closet, creating closet and entrance door to office, installing built-in shelving in living room and kitchen nook, enclosing porch with new windows and flooring, and adding flagstone to outdoor walkway. We were very satisfied with the final results.
Evan H.