Unique, Distinctive Designs and Unrivaled Craftsmanship
Go ahead and take a long, hard look around your backyard. Are you satisfied with the existing ho-hum space that's good for occasionally hanging around outside, or do you envision having a backyard oasis with seemingly endless possibilities? Maybe it's a covered patio or outdoor dining area with shade and a built-in kitchen to entertain guests for July 4. Perhaps you want new lighting, a stone walkway leading to fresh landscaping, or even a shed. More and more homeowners are spending their free time outdoors, so it's no surprise to see them looking around at what can be spruced up, fixed, or upgraded. The possibilities are endless, especially as you look around and realize how much more you could be doing with the space.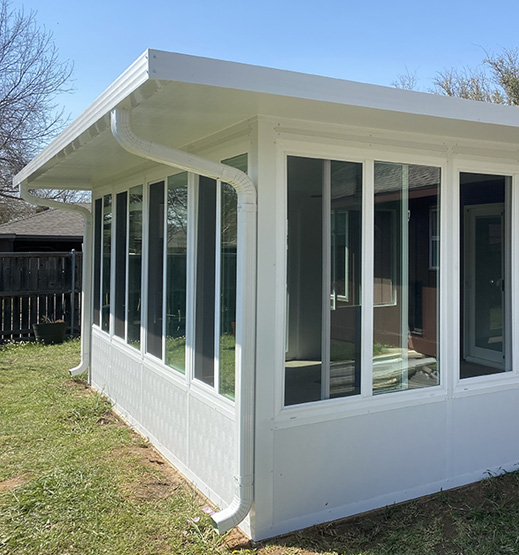 McBride Construction Services in Denton, TX, formerly Craftmaster Builders, offers in-depth design approaches and the technical knowhow that is pivotal to ensuring your outdoor oasis is the envy of the neighborhood.
Just a few benefits to remodeling your outdoor living space include:
Making the most of your extra space
Enjoying more entertainment options
Instantly improve your home's value
Personalization
Quality amenities that are built to last
No job is too big or too small. We can design and create your outdoor living space from scratch, renovate what you have, or even be called upon for a repair job. Exteriors deteriorate quickly. We can replace all types of siding, make wood and trim repairs, and do full exterior paint jobs. Here are just a few of the outdoor living options we can help you with: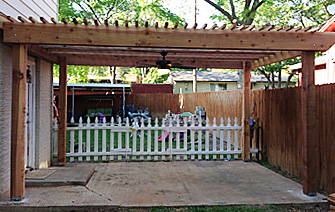 Pergolas
Outdoor Lighting
Retractable Screen and Awnings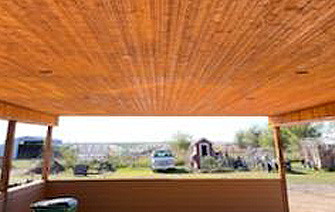 Covered Patios
Fire Pits
Vinyl Siding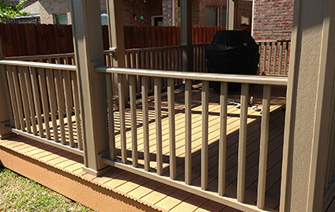 Decks
Sun Screens
Stone Walkways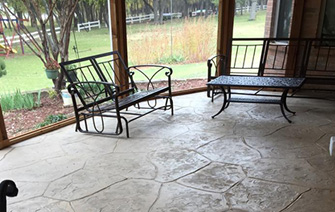 Outdoor Kitchens
Seats and Retaining Walls
Landscape Designs
The best part about these outdoor living services is that they are designed and built to suit your space and needs. We view the design process as a collaborative process between us as the builder and you as the client. We listen to and understand your vision and are invested in executing those ideas. The result is a completed outdoor project that speaks to your lifestyle and that you can't wait to share with family and guests.
More importantly, our outdoor renovation and remodeling projects are built to last. For example, our brand of patio covers are rugged, weathertight, and feature a baked-on polyester finish that requires little maintenance. Our expertly-installed sun screens keep out the Texas heat and help improve energy efficiency.
Call McBride Construction Services Today!!
Over the years, we have become the relied-upon expert for any luxury outdoor living project. Rather than call someone else, our clients reach out to us — sometimes four or five times — for various other projects. We love that about our customers, and we will always be there to do the job right – every time.
Don't see a service on here or are unsure if we handle a particular outdoor living project? With a quick phone call, we can answer that question. And if it's something we don't do, we'll find someone who can. We take pride in our work. It's really that simple!
"The work done was excellent quality."
"Jim and his crew were very professional. Jim made no empty promises but instead was realistic and honest, qualities I find are rare in the remodeling business. The work done was excellent quality, all questions and concerns were addressed in a timely manner. I will hire them again the next time I have a project. Highly recommended!"
Paige K.